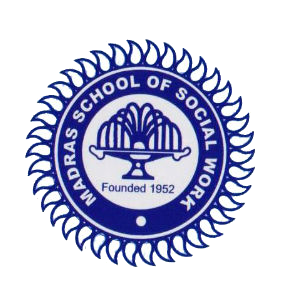 Madras School of Social Work
with Knowledge Partner
Kelsa Solutions
Presents
Post Graduate Diploma in Human Resource Management
PGDHRM 2020 – 2021

If you have found yourself wishing you could handle
people around you better, this is a great place to
start!
MSSW and Kelsa are excited to welcome admissions for the fourth batch of the one year Post Graduate Diploma in Human Resource Management (PGDHRM). The program covers the entire gamut of HRM to prepare line managers and HR Professionals to design, implement and improve people systems and processes. The program provides, apart from academic inputs, practical knowledge, experience and diverse perspectives from industry experts.

Enquire Now
We Offer
Real-world focus enabling immediate applicability in the workplace
Diploma awarded by one of India's top-ranked colleges
Modular course structure focusing on all areas of HR & OD
Classes held on Saturdays for the convenience of working professionals
Faculty drawn from practitioners across diverse industries
Who can enroll?
Working individuals aspiring to be HR professionals
Managers desiring to improve their people leadership skills
Small business owners or office managers who perform the HR function for their company
HR practitioners who want to upgrade their knowledge on contemporary people practices
Eligibility Criteria
For working professionals, the applicants should have a minimum of one year of work experience and a bachelor's degree in any discipline from a recognized university with a minimum pass percentage of 50%
Fresh graduates in any discipline, who have a minimum aggregate of 70% may be considered for admission to this course this year*
Core Courses Offered
Human Behaviour in Organisations
Quantitative Techniques
Legislative Framework for Business
Managerial Communication
Workforce Planning and Staffing
Performance Management
Organisation Structure and Design
Learning and Competency Development
Compensation and Rewards Management
Electives (3 out of 4)
HR Analytics
Strategic Human Resource Management
Industrial Relations
Personal Effectiveness
Course Fee
For the academic year 2020-2021, the fee will be INR 1,20,000/- including GST. The fee is payable in 3 installments.
Admission Details
Last date for application : 10.August.2020
Selection Process: Online test and personal interaction via Zoom
Course start date (tentative) : 19.August.2020
* Due to the prevailing COVID-19 situation, the above-mentioned date of course commencement is subjected to change
Course Delivery
We would have live online classes till the current Covid situation normalizes and till MSSW campus opens up for classes. We would then likely move to a hybrid model of online and in-person classes or fully into in-person classes depending on the degree of normalcy. The online classes would be scheduled in a convenient manner ensuring that all participants are able to attend all the sessions. The mode of delivery for earlier batches was in-person classes on Saturdays at MSSW campus in Egmore.
This would be a highly interactive course which would have polls, group activities (even on Zoom via breakout rooms), case studies etc., ensuring reinforcement of the learning. MSSW also ensures a limited batch size (max of 30) to ensure higher level of interaction with & learning from co-participants.
Participant Profile
Course participants in earlier batches were from Accenture, Ernst & Young, TAFE, Michelin, Olam, Cognizant, KPMG, Maveric, Royal Enfield, Murugappa Group, CSS Corp, GE, TCS, Tata Communications, SCIO Health Analytics etc. In a batch, 70% – 80% of the participants would HR Professionals interested to upskill and fasten the pace of career growth, and 20% – 30% of participants would be non-HR Professionals who plan to use the course as a stepping stone to move into a career in HR.
Contact Us at Kelsa

8754488361 (Ms. Radhika)
9840659999 (Mr.Antony)

We will be happy to answer your queries, write to us at